When making our home buying decisions, even though it's likely to be the biggest financial commitment we make in our lifetime, we probably make our judgements in the first few seconds. That can be as you flick through the photos of your potential new home on the Rightmove app, or the first few moments you walk through the door on the viewing. For most of us, those first few minutes are key!
So, when selling your home, it's so important to having looking its very best. Most people are dominantly 'visual', meaning we must like what we see. But that's only part of it, because we have other senses we rely on too, such as feeling and the sense smell, for example. We are constantly filtering, discarding the properties that don't appeal visually or those that have a pungent smell about them. With this is mind, when selling our home, we should ensure all the senses boxes are ticked.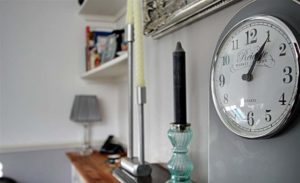 In a separate article about our property photography, we reiterate this. As the first time a potential buyer will 'see' your property is likely to be the images of your home they see on their phone. To get the potential buyer to continue their buying journey and not fall at the first 'filter' hurdle, the property has to look appealing in those photographs. Before the photoshoot, you should ensure that the property looks how you want people to see it. It doesn't have to be a show home, but remember the buyer will use these photos to filter whether they want to take things further, so make sure the beds are made, the washing up is done and put away and any kids' or pet's toys packed away out of sight. During our photoshoot, we will be looking for potential 'lifestyle' images. These are the arty magazine style shots that we use to portray the 'feel' and character of the property. It will probably be an ornament or some flowers, but they add that personal feel to the property and encourages the potential buyer to click through to arrange a viewing.
Wherever possible, we like to bunch viewings together, ideally in a block viewing or open day. The biggest impact your property will have is when it's fresh to the market, when buyers will be notified that a new property that fits their criteria has just become available. The open day or block viewing has a number of advantages. Firstly, it creates a buzz of excitement when numerous potential buyers are queuing up to see it. Secondly, it allows you (with plenty of advanced warning) to showcase your property in its best light. We know this takes a lot of effort, so trying to get this done in one hit really is a bonus!
So, how do we showcase our property?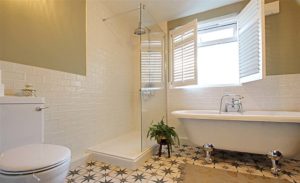 As we mentioned earlier, most buyers will unconsciously make their buying decision in the first few seconds. First impressions count, so make sure that the entrance to your home is as appealing as possible. Is your front garden free of any litter, are there weeds growing in the cracks of the path, is that outside light working, is your front door and doorstep clean? We walk past these dozens a times a day without noticing them, but remember, buyers will be subconsciously scanning everything!
It's in our DNA. It goes back to our ancient ancestors, when looking for a suitable cave to inhabit, our modern-day criteria may have moved on slightly (super-fast internet and an electric charging point!) but our instincts still crave the same things. We don't like walking into a dark cave, in case a predatory bear is waiting to attack us. So, ensure that every room is well lit in advance, preferably with comfortable mood lighting. Likewise, our cave has to be warm, inviting and safe; no Stone Age cave hunter wants to have the aroma of rancid bat droppings when he's trying to chill out after a hard day's hunting! So make sure that your home smells great and looks appealing; fresh flowers are a great way to do this, as too are subtle room fragrances.
It should go without saying that the property should be clean. Any washing up and laundry should be put away. Likewise, if you have kids and/or pets, their toys should all be stored away. But please don't cram the cupboards with these, as it's likely buyers will want to look inside. The last thing we want is for the contents to come crashing to the floor when the cupboard door is opened! Often overlooked to are the windows. They should also be clean, and it may be worth looking into replacing any misted up double-glazing units, it may surprise you how relatively inexpensive that is.
The garden is high on many buyer's agenda. So ensure that it too is looking good. Make certain the grass is well trimmed and there aren't weeds in the borders, and in particular in the joints of any paving. Patios should also clean, and if in the warmer months, perhaps some well arranged garden furniture will make it feel like a great entertaining space.
Try to make the property as accessible as possible. As mentioned earlier, don't pack cupboards to the gunnels and show off any other storage areas you have, like a loft or outbuilding. Good storage is high on the list of priorities of many buyers.
If you are considering selling or renting your home in Enfield or the surrounding area book a valuation
See our Google Customer Reviews